If you want to escape everyday life to experience something adventurous and mind refreshing, then Sundarban trip will never disappoint you. The Sundarban tourist place has been the centre of tourist attraction for so many years for so many reasons. Sundarban is more than being the biggest mangrove forest in the world. There are so many places to surprise you in every moment of your journey. With lots of adventure and full of thrill, you'll get some peaceful living experience that'll make you feel in heaven.
Overall the closest encounter with the Sundarban sightseeing at Sundarban, the beauty of nature and wild animals make this place totally worth visiting!
If you are thinking about coming here or want to know more about the wonders of Sunderbans, here is the list of the top 11 places to visit in Sundarbans. Let's get started!
1. Sajnekhali Wildlife Sanctuary:
If you love to see birds, this place will make you fall in love. Sajnekhali sanctuary located next to Sundarbans tiger reserve also known by its local name "Sajnekhali Abhayaranya". This sanctuary is especially known for its diverse bird population. So many colourful species of plovers, kingfishers, sandpipers, egrets, herons, sea eagles make this place a bird's paradise. There is a Sajnekhali watchtower of 20ft in height and it's the perfect location to spot the wildlife closely. You'll also get to see a turtle hatchery, shark pond and crocodile enclosure in the visitor's centre there. Also, a crocodile breeding farm and Halliday island are located nearby the bird's sanctuary. You can easily reach there by using a ferry from the Sajnekhali jetty. The Sundarban sightseeing and the wild encounters make fall this place one of the best Sundarban tourist spots ever.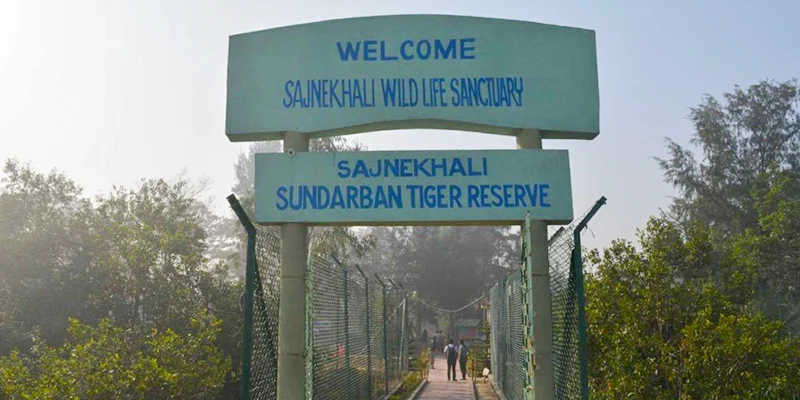 2. Burirdabri Forest Camp:
This Sundarban tourist spot also known as Burirdabri eco tourism complex comes under the Basirhat area of Sundarban Tiger Reserve. You can have an amazing boat ride experience there, through the Arbesi and Jhila beats. Here you'll find the forest very dense and creaky. The whole scenery makes the environment extremely raw and wild, and that's how this place becomes the centre of attraction for adventure lovers. Burir Dabri watchtower is another important tourist spot of Sundarban. It offers an amazing view of the mangrove cage trail leading to the Raimongal viewpoint. The whole layout of the Burirdabri forest camp and watchtower is pretty much joyful and eye-pleasing in your Package.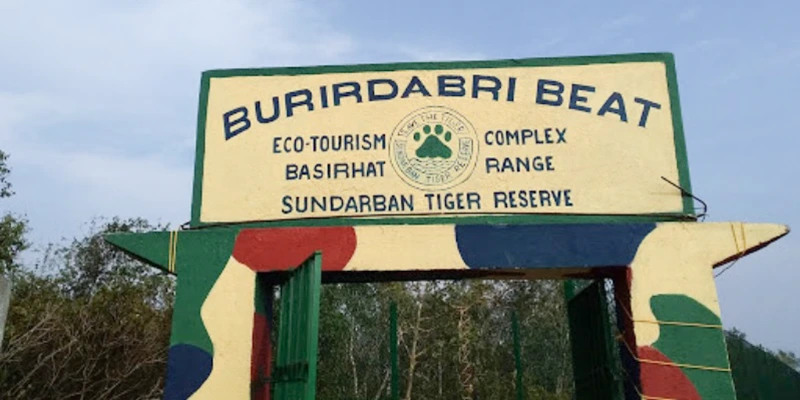 3. Dobanki:
Well, this place is one such place of Sunderbans which has perennial demand among tourists. Many tourists come to Dobanki with a higher expectation that they'll surely be able to see tigers there. It happens because the royal Bengal tigers keep a very strong presence near the area of the Dobanki watchtower. Aside from the Dobanki watchtower, a half kilometre long canopy walk is also famous for the nicest walk away through an amazing view of the tiger reserve forest. No doubt Sundarbans is the kingdom of royal Bengal tigers. But in Dobanki, you'll also get to see chital deer, monitor lizards, otters, wild boars and a large variety of birds like eagles, falcons, adjutant storks, jungle fowls and many more. You'll also find so many beautiful whistling ducks playing around the sweet pond in the winter season. That's why this is a very important Sundarban tourist spot for the overall atmosphere of this place.
4. Jharkhali:
This Sundarban tourist place is promoted by tourism as the new getaway to the Sunderbans. This place has a very high demand among tourists because of its amazing vantage location for in-depth exploration of the world's largest mangrove forest. The overall mangrove forest itself is very mysterious and stunning. Aside from the hotels and bungalows of the forest department, many adventure lovers love to spend their nights on the boat in their Sundarban Trip. Jharkhali is the perfect getaway to cover the Kalash dweep, Haliday island and Bonycamp. It also covers the Sundarban tiger reserve area part of Netidhopani and Dobanki watchtowers. One of the main reasons for its popularity is the establishment of the royal Bengal tiger rescue and rehabilitation centre. There is also a children's park known as the butterfly garden and the popular Jharkhali watchtower.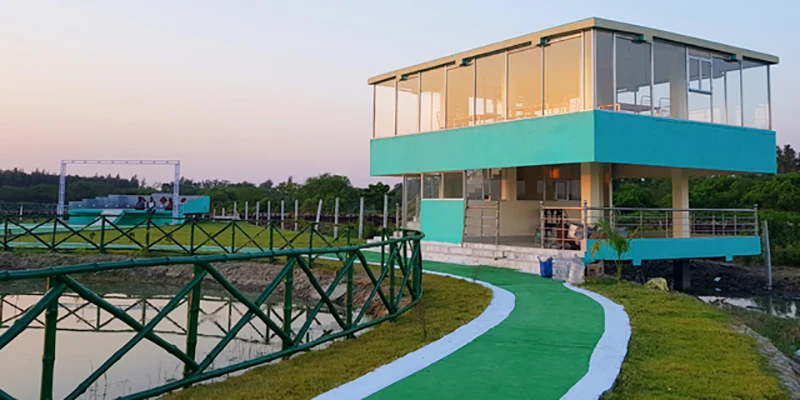 5. Kalash Island:
This sundarban tourist spot has been another big attraction for many tourists out there. The Kalash island is situated next to the bay of Bengal and it has a Kalash beach and a Kalash camp open for tourists. This total 4-acre place is surrounded by a 10 feet high and 20 feet ditch fence and still, it's not capable of preventing the royal Bengal tigers. These tigers often come on the Kalash beach in the search of a sweet water pond located there. All hopes of possibilities make the Kalash island outing pretty much thrilling and adventurous. Touring alone in this area is strictly prohibited by the forest rangers of Sundarbans.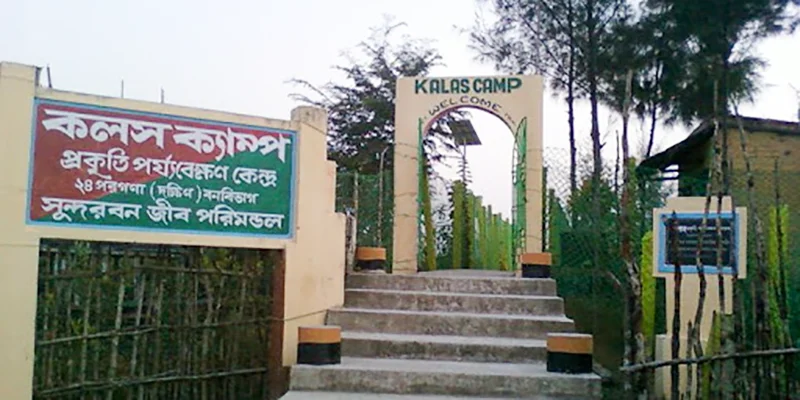 6. Haliday Island:
This six square kilometres of Sundarban tourist place comes under one of the beautiful site scenes of Sundarban. Halliday island is situated on the river Matla. This place is a very important part of Sunderban Tiger Reserve with a high demand for tourism. Because it's situated off a sweet water river, you'll see many various types of flora and fauna in this wildlife sanctuary. Usually, on this island, many mangrove species thrive with some beautiful sweet water species like Karanja, Casuarina etc. Here you'll get to see so many wild pigs, barking deer, rhesus monkeys and chitals are roaming on the land. Because of their presence, Bengal tigers also visit this area very often. Besides everything, there are so many fishes available in the sweet water of river Matla.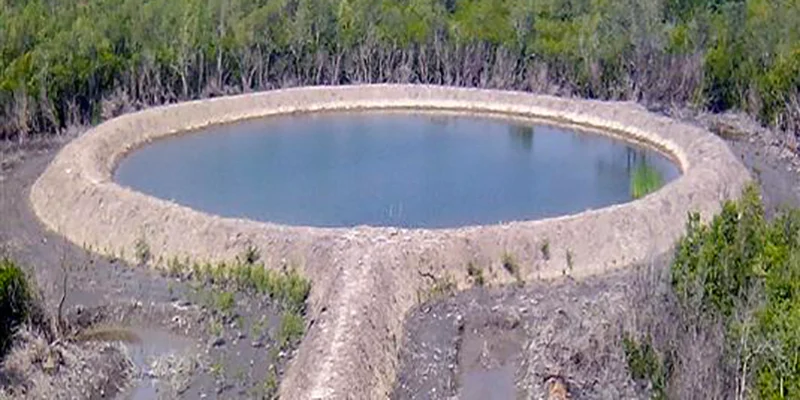 7. Bonycamp:
Actually, the original name of this sundarban tourist spot was Sundarikati Eco Conservation camp. This place comes with a beautiful watchtower, a Bonbibi temple, an eco-museum and a few cottages where you'll find night stay options. The 50 feet high bony camp watchtower is the highest watchtower in the whole Sundarbans. In a few distances, you'll see a beautiful and well-maintained park with a deer enclosure, where you'll see so many deers are moving around the enclosure. This beautiful park has an artificial bridge just over a small pond. The views from the watchtower are just stunning. The thrill of royal Bengal tigers and the sound of barking deers will make you alert every time. The overall environment of this place is totally unexplainable in words.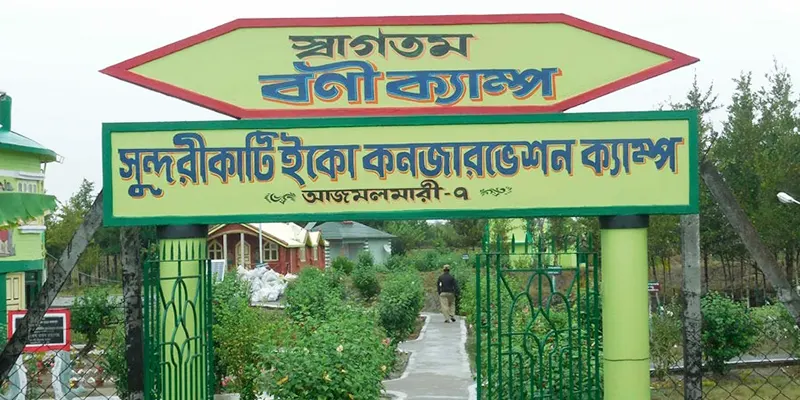 8. Bhagabatpur Crocodile Project:
The Bhagabatpur place has its own identity as one of the most important tourist places in Sundarbans. This is the one and only crocodile project in the whole of West Bengal. Bhagabatpur is situated in the centre of a beautiful location on the Saptamukhi Estuary bank, near the Lutheran island. The dense mangrove forest at the Saptamukhi river system has its own natural beauty that attracts tourists throughout the year. In this place, you'll find the hatchery of estuarine crocodiles and the batagur baska species of tortoise. This crocodile project includes the incubation of crocodile eggs, nurturing and growing them to a certain age, then releasing them into the wild.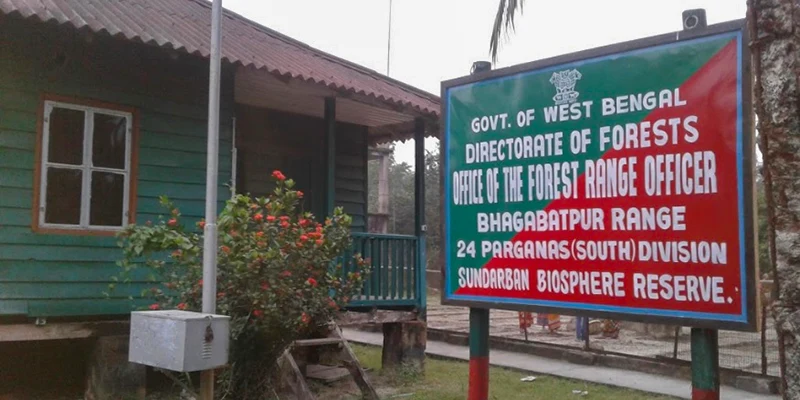 9. Lothian Island:
This island comes under the deltaic part of the Sunderban with a tropical estuarine swamp forest. The swamp forest of the Lothian island includes a large area of long mangrove vegetation. The whole place is surrounded by so many Goran, Keora, and Baen trees. The vegetation area makes a dense cover all over the habitat. Through the walkaround, you'll find grassy patches on the edge of the river. The principal animals are rhesus monkeys, chital and wild pigs with lots of colourful birds. Finding wild cats and crocodiles are also very common in this Sundarbans tourist spot.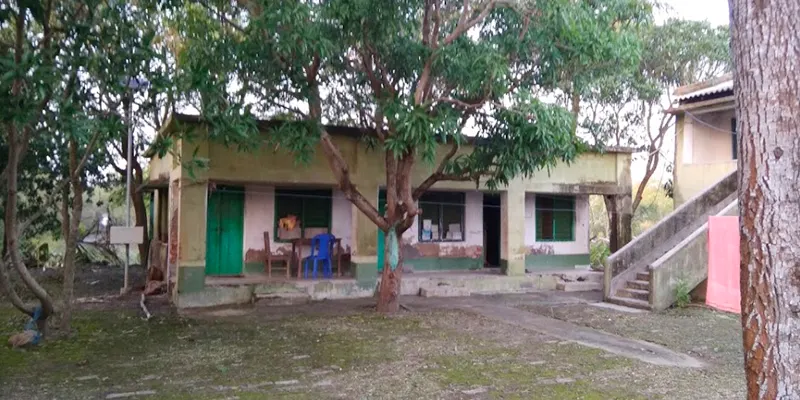 10. Sudhanyakhali Watch Tower:
This watchtower is located on the Sudhanyakhali camp in the "Sundarban tiger reserve". This watchtower is one of the most popular watchtowers in the Sundarbans because most of the tigers of Sundarbans have been sighted from this tower. This tower provides an amazing view of the whole Shundhanyakhali camp with its 25 men holding capacity. You also might see colourful birds and a few reptiles coming from the river. There is also a sweet water pond, where many wild animals come to drink water. Many colourful hermit crabs and monkeys can be sighted there.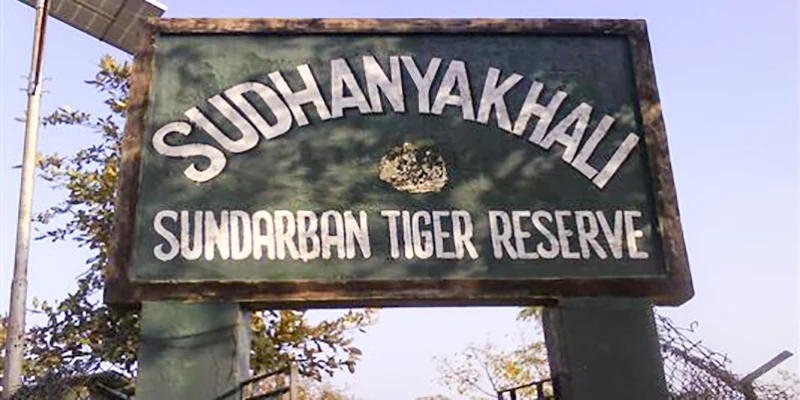 11. Jhingekhali Watchtower:
Among the other Sundarban tourist spot watchtowers, this one is also a well-known spot for tiger sightings. Because of its distance from Sajnekhali, it often gets ignored by tourists and that's why due to the less tourist movement, this area becomes one of the major tiger sights in Sunderbans. Just like other watchtowers it also has a sweet water pond and an observation line to sight wild animals closely. This place has a Banobibi temple and lot's of beautiful birds around it including Brahmini kites.
These are the most highly demanded top 11 places to visit in Sundarbans that'll literally leave their place in your memory forever in your Sundarban holiday. After visiting these places at least one time, the joyful atmosphere of adventure will call you again and again!
So what are you waiting for? Let's book and visit Sundarbans today!