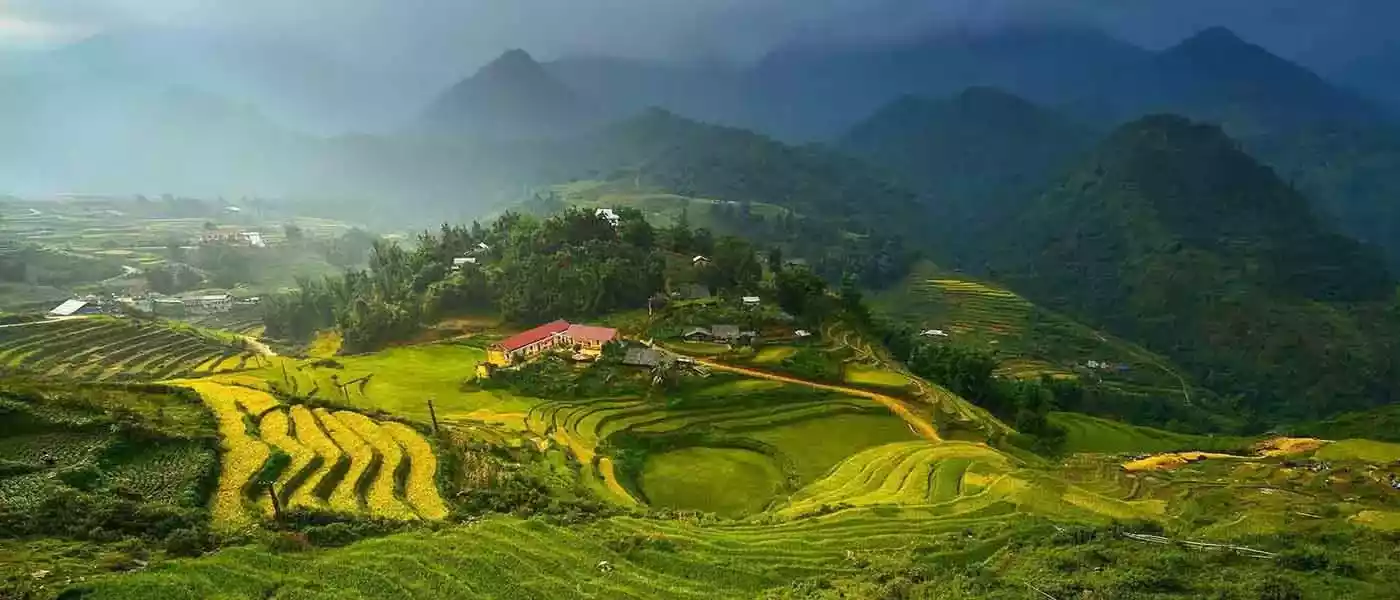 Book Dooars Package Tour from Kolkata/NJP - 2022 Spl Best Rate
Looking For Dooars Tour Package From Kolkata/NJP? For Booking ☎ CALL : +91-9830017303
5Nights
6Days

Pickup:
NJP/Siliguri

Drop:
NJP/Siliguri

Start From
7500.00/per person
Dooars is unquestionably one of the top-visited places of North Bengal. Planning your Dooars trip with us will give you a personalized and flexible journey that will cover the Dooars tourist spots at the best price. From panoramic sight viewing of hill stations, sal forests, gleaming meadows & wildlife to wide-expanse Green tea gardens, we will provide you with all the sights you are willing to see. Not only that, you'll enjoy many off-beat places but also enjoy activities like Tribal dance, bonfires, jeep safari, and many more.

The vast region of Dooars includes the area of some Darjeeling districts, the whole Jalpaiguri and Alipur districts. Hence, you're gonna come to a place that has a lot of blessings from Mother Nature. When you're in Dooars with us from Gourumara to Chapramari wildlife sanctuary, there will be more than just sightseeing and jungle safari! This trip will start from the city of joy and it will be the best Dooars package tour from Kolkata for a customized 5 night & 6days itinerary.

Here is some detailed information about our Dooars Package Tour:

WHICH IS THE BEST TIME TO VISIT DOOARS?
The peak season is considered to be the period of April-May-June. And the moderate season will be October, November, December, January & February. Here's some detailed information about the seasons that you should know.

Spring- Winter ( Peak-Season)
A huge amount of tourists visit dooars at this time from October to March. What we deduced →This time you can visit everything and enjoy every activity at Dooars & thus the weather remains very pleasant with a cool breeze.

Aspects you will like → These seasons are best in every aspect. You can visit the forests, do elephant & jungle safari, hiking and many more.

Summer ( Moderate-Season)
The months of March and April are listed in the summertime.
What we deduced → At this time the weather will be hot due to the high humidity.
Aspects you will like → Best time to explore tea gardens & villages.
Monsoon-Autumn (Off-Season)From June to September this period, it's not perfectly the best time to come for a Dooars tour, let's see why!
What we deduced → This time you'll face lots of bad problems like heavy rainfall and flood-like situations. Also, the forests remain closed from 15th June-14 sept for the rainy season so it will be a total waste to visit doors without visiting the famous Jaldapara, Gorumara & Buxa forests.
Aspects you will like → You can visit Dooars at this time to avoid the crowd and get huge discounts.

DOOARS PACKAGE TOUR ITINERARY
The name ' Dooars' comes from an Assamese word "Duar" which means doors and it is considered as the doorway between India and Bhutan. So, the name makes sense right? It is located at the foothills of the Himalayas in North India. Jalpaiguri, Alipur and Chochbihar are under this region. Yeah! That means your Dooars tour plan is going to be worth it in this heavenly hilly atmosphere. And if you're a mountain, animal, and nature lover then 'Bingo'! This place is totally for you.


Your journey will start after our meet and greet at NJP/NMZ, hotel checking & lunch After that, we will set off for Jaldapara to begin your amazing Dooars package tour.
Things to know about Jaldapara →
It is the gateway to Jaldapara National park, a 216.51k.m gigantic grassland reverie forest at the foothills of Himalaya in Alipurduar district at the edge of the Torsha River. In 1941, it was announced as the sanctuary for commendable protection of flora and fauna. It is the significant home to One Horn Rhinos in the state, so cross your fingers to see a Rhino in this area.

Next, We will proceed towards the South Khayerbari Tiger Rescue Centre.
Things to know about Khayerbari →
It is a rescue centre for Royal Bengal tigers and leopards. You can witness the rescue operation & treatment of many wild animals like tigers and leopards. At the small lake, you can enjoy paddle boating. There are many small shops to collect your trip souvenirs.

After returning to the hotel, in the evening you are free to enjoy some entertaining activities like Bonfire, Barbeque and Tribal dance overnight.

Stay at Dayapur Resort
Trip time: 8am - 4.30pm
In the early morning of our second day, you're going to enjoy your most awaited activity, yeah! Our Dooars tour package with Elephant Safari will start from your Hollong Tourist Lodge of WBTDC. You will enjoy this jungle safari at the best time of the day, but if you want to do it at night time, that's not considered to be safe because of wild animals.

Point to note: For jungle jeep safari you should carry your original Voter Card/Passport /Driving license (Aadhar Card a/ Pan card will not be applicable) with four xerox and passport size photographs(3). And Kids will have school ID proof, Birth Certificate with photographs.

The elephant safari will follow →
→ Each elephant accommodates 4 people and will take you to the jungle from rocky pathways and beautiful landscapes.
→ You might get to see many animals like One horn Rhino, Wolf, Boars, deers, bison, chital, giant squirrel and many more.
→ There you can also witness many Himalayan birds like peacock, woodpeckers, eagle bulbul, flycatcher and many others.
→ This jungle safari will take an average duration of one hour.

After having a hearty breakfast, we will step forward to Cooch Behar Rajbari & Phuntsholing, the Indo Bhutan border.

Things to know about Cooch Behar Rajbari →

→ This place is the landmark of the Cooch Behar district.
→ This is also called Victor Jubilee Palace.
→ This place will give you the vibe of the famous Buckingham Palace.

Things to know about Phuntsholing →
→ This place is the border town of Bhutan which joins Jaigaon, India town.
→ The famous places here are- Bhutan gate, Karbandi Monastery, Amu chu crocodile breeding ground & Phuntsholing market.

Stay at Dayapur Resort
Trip time: 8am - 4.30pm
In the bright morning after breakfast, we'll proceed to the 'Queen of Dooars', the Buxa Tiger reserve of the West Bengal region near the Jayanti River, which flows there like a necklace of this queen. This is a river-side village and river Jayanti creates a natural Bhutan-Bengal border here.

Things you should do in The Buxa Tiger reserve →
→ It is the perfect place for a Jungle trail, where you can enjoy a jeep safari which can take merely two and a half hours.
→ You can also enjoy bird watching and you can see many birds as Dooars is the place of 100 Himalayan birds. This journey will also cover places like Mahakal Cave, Buxa Fort Chilapata.

Things to know about Mahakal Cave→
→ This cave is one of the biggest attractions of this area where the structure of the cave will give you a total artistic vibe.
→ This cave is dedicated to Lord Shiva.

Things to know about Mahakal Cave→
→ This place will be the most adventurous and memorable part of your trip.
→ This fort is located 390km from Alipur duar and has an elevation of 867 meters.
→ It was the infamous Andaman jail, which was the detention camp of the British during India's freedom, freedom fighters like Netaji Subhash Chandra Bose had improvised here.
→ It was a refugee camp after India's Independence.

Things to know about Chilapata→
→ Chilapata Jungle is famous for its jeep and elephant safari, and you can see rhinos here.
→ It is called the elephant corridor of the Jaldapara Jungle and Buxa Reserve.
→ It is located near Hasimara Town.

In the evening will be free for your fun. And the overnight at Jayanti.
Stay at Dayapur Resort
Trip time: 8am - 4.30pm
After the breakfast is done we will move towards Lataguri, a small town of Malbazar in Jalpaiguri which is considered as the gateway of Gorumara & Chapramari Wildlife Sanctuary. Then after having our lunch our post-lunch destination will be Gorumara National Park.

Things to know about Gorumara National Park→
→ This place is also famous for the Jeep safari, where you can meet the King of Gorumara Jungle, a One-horn Rhino.
→ In 1949, it was declared as a Wildlife Sanctuary for one-horn rhinos.
→ This is a mid-sized park situated in the Dooars forest region.

Stay at Dayapur Resort
Trip time: 8am - 4.30pm
This day will cover our Lataguri Sightseeing tour. After breakfast, we will visit- Murti, Tiyabon, Rocky Island, Suntalekhola, Jhalong, Samsing, Paren and Bindu.

Here are some detailed information about some of these places→
→ Murti- This river is a small hamlet flowing from the Neora Valley National Park. It's between Chapmari and Gorumara places.
→ Jhalong- This tiny hamlet is located on the Indo Bhutan border at the bank of river Jaldhaka. It has a calm and refreshing atmosphere.
→ Samsing- It has a famous tea garden & mesmerizing landscape.
→ Suntalekhola- This is a tourist favorite sport where you can watch small streams from abruptly rising hills.

overnight at Lataguri.
Diskit features a number of mid-priced guesthouses. Camping tents are also available at the guesthouses. Sumur features luxurious camping with all of the necessary amenities. There are many good hotels in Hunder. Indian, Chinese, continental, and European cuisines are served in hotels and guest homes.

Stay at Dayapur Resort
Trip time: 8am - 4.30pm
Farewell to us! Once the breakfast is over you'll say goodbye to us at NJP/ Hasimara with your precious trip memories to cherish forever.

DOOARS TOUR PACKAGE INCLUSION:
→ Accommodation at the listed home stays.
→ All meals (Breakfast, lunch, evening snacks, and dinner).
→ Exclusive vehicle for transfer service.
→ All permits and taxes.
DOOARS PACKAGE TOUR EXCLUSION:
→ Things which are not on the inclusion list.
→ Charges for room heater.
→ Syndicate charge at Siliguri.
→ Entry fees for Pangolakha Wildlife Sanctuary and sunrise from Lungthung.



DOOARS TOUR PACKAGE PRICE LIST FROM SILIGURI
| Packages | Duration | Rooms | Price |
| --- | --- | --- | --- |
| DOOARS TOUR 3N/4D | 3N/4D | DELUXE/LUXARY | 12000/15000 |
| DOOARS TOUR 4N/5D | 4N/5D | DELUXE/LUXARY | 17000/18500 |
| DOOARS TOUR 6N/7D | 6N/7D | DELUXE/LUXARY | 22000/25000 |
Our Dooars Package Tour Price from Siliguri starts from Rs. 12500/- which include Standard Rooms at our own resort. We also provide the Deluxe Room and Cottage with more facilities and other amenities in our Dooars Tour Cost .

We have different kinds of accommodations at our resort. It depends upon your budget and package price. We have AC and Non AC Deluxe Cottage, Deluxe Rooms as well as Standard Room facility for our tourists. We have neat and clean boat for this Dooars Wild Life Tour covering various amazing places to explore at Dooars.

We also offer customized Dooars Tour Package Cost for our guests and their families with their own requirements. We offer the best Budgeted Dooars Package Price from NJP which depends on your selection of resort, hotels and room categories. We provide customized trips for our guests depending upon your requirements.

Why Do You Visit Dooars With Tourist Hub India?
As you might know, there is a lot of tour operators for Dooars available, But choosing your journey with us will provide you with the best experience, here the reasons follow:
→ Our competitive Dooars tour cost from Kolkata is like no other.
→ Delicious healthy breakfast, Lunch and Dinner
→ Complete tour management.
→ Custom Sightseeing and Explore amazing places.
→ 100% pocket friendly best Package Price.
→ Our company will provide you with the best pre-purchased hotels and cars at the peak of the season.
→ 100% Safety & Security
→ 24×7 Trip Guide: Public satisfaction is the foremost aim of us, So we will stay with you from beginning to end.
→ AC comfortable transportation, entertainment and celebration
→ 100% Covid Safety Guideline followed by Team
Area Covered in the Dooars Package:
Our Dooars package tour covers most of the amazing and valuable places of doors. We are at our best effort to fulfil your needs and make your tour memorable. Our offerings include Dooars sightseeing tour, Dooars Package Tour with Elephant Safari, and Dooars Package Tour with Jeep Safari. So we will cover the exact best places to do all of these. Our tour covers-
→ Jaldapara National Park (26.6908° N, 89.2770° E)
→ Khayerbari Tiger Rescue Center
→ Phuntsholing
→ Cooch Behar Rajbari
→ Buxa Tiger Reserve (26.7077° N, 89.5603° E)
→ Mahakal cave, Buxa Fort, Chilapata Jungle, Gorumara National Park, Chapramari wildlife sanctuary
→ Lataguri Local Sightseeing- Murti, Samsing, Suntalekhola & Jhalong (26.7148° N, 88.7638° E)
OFFBEAT PLACES TO EXPLORE IN DOOARS TOUR→
There are many beautiful offbeat places in Dooars that you should try to cover in your trip, some have been mentioned previously & we have mentioned some in the following -
Bindu:This hamlet is famous for its cardamom plantation & exceptional beauty. Bindu is located in the Indo-Bhutan border of Kalingpong and the last hamlet of Bengal..

Jaldhaka:It's a pleasing valley of Eastern Himalaya at the bank of river Jaldhaka.

Rocky Island:It's a newly discovered camping spot at the bank of river Murti. You should try out camping here.

Paren:It's a tiny picturesque hamlet at the western part of the Indo-Bhutan border. It's one of the popular offbeat places you must add to your Dooars package tour.

Jhandi:It's also a newfound offbeat place of Dooars located at 9 Km from Lava, Gorubathan. It's a picturesque valley famous for its panoramic view from the Mahananda river.

Latpanchar:This valley is located at the Himalayan range in Darjeeling famous for its bird. If you're a bird lover you should add this place to your tour.

Sikiajhora:It's a murky forest near the Buxa tiger reserve famous for its beautiful valley.

Odlabari:This valley is full of scenic attractions and is situated 38 Km away from Siliguri.

Mongpong:This hamlet is one of the main offbeat attractions of Dooars placed at the bank of the Teesta river.

Melta Tower: This tower is situated in Gorumara park. It's an offbeat place you can visit during your jeep safari in the forest.

DISTANCES TO NOTE FOR DOOARS PACKAGE TOUR FROM KOLKATA
| From | To | Road Distance | Tentative Time |
| --- | --- | --- | --- |
| NJP ( Rail Station) | Jaldapara | 124 km | 4hr |
| Jaldapara | Jayanti | 83 km | 2 h 54 min |
| NJP Station | Hollong | 121.2 Km by NH27 | 2h 54 min |
| Madarihat | Hollong | 8.1 Km by NH317 | 20 min |
| Lataguri | NJP | 50 km | 1 h 30 min |
| Barbara | Hollong | 22.2Km by NH317 | 52 min |
| Lataguri | Jhalong Bindu | 55.0 km by NH717 | 1 h 28 min |
| Lataguri | Rocky Island, Samsing | 38.6 km by NH717 | 1 h 5 min |
| Lataguri | Buxa | 132.3 km by NH 17 | 3 h |
| Lataguri | Hollong | 16.6Km by NH317 | 29 min |
COVID 19 Precautions During Travel To Dooars Tour:
Your safety always comes first to us! So in this dooars package tour itinerary, we will provide you with the best COVID(19) precautions:
→ Utterly sanitized cars for sightseeing, drop & pickup.
→ Fully sanitized hotel rooms
→ Regular thermal checking before tour and check-in the hotel (drivers & guests).
→ Regular oxygen checking with oximeter for all (drivers & guests)
→ Your certificate of vaccination mandatory hotel check-in (Double vaccination)
→ We also provide face mask & sanitizer to all our guests.
Tourist Hub India Other Packages
HOLIDAY TRIP IN DOOARS
DOOARS PACKAGE TOUR QUERIES [FAQS]
You can easily plan a Dooars tour with travel agencies like Tourist Hub or solo. In case of a solo trip, you should take by road, by train or air route which are mentioned above, the average cost will be Rs.8000 per head.
There are many exciting places but some of the best which must be on your tour list are- Gorumara National park, Jaldapara National Park, Buxa Tiger Reserve, Chapramari Wildlife Sanctuary & Rasikbil Bird Sanctuary for bird watching.
Dooars is especially famous for its natural atmosphere, which can easily attract any nature lover and its various animal reserves, forests & wildlife sanctuary like - Buxa tiger receive, Gorumara National Park, Jaldapara National Park, Chapramari Wildlife Sanctuary, Lataguri and activities like- Elephant, Car, and Jeep safari and also famous green tea garden.
Definitely! It has all you need for the best place to travel, going to Dooars is like going directly to nature's lap with many amazing forests, rivers, wildlife sanctuary, hills and heavenly beauty all will be worth it!
The temperature and weather in Dooars are always comfortable. Here are the details:
Summer: 20-32 C Winter: 22-11 C Monsoon: Falls lower than winter.
Here are many amazing things to witness in Dooars. To cover all of these you should plan at least 4-To to 6 days of the itinerary.
Dooars is no doubt a very safe place. But if any medical emergency arrives, there are many options like near Jaldapara, Mal Sub Division Hospital, Maynaguri Hospital, Chalsa Hospital near Lataguri and Madarihat Rural Hospital. For serious medical issues, you'll need to reach North Bengal Medical College Hospital, Siliguri.
DOOARS TOUR BOOKING AND CANCELLATION POLICY:
→ Dooars Package Tour booking Would be Intimated through corporated emailm id.
→ Company Service Voucher Would be Issued to the Guest aginst the same.
→ 50% advance payment (100% for super peak time) is required to get the confirmation.
→ 100% Payment to be made before 3 days of Check In.
→ For any cancellation irrespective of no of days 15% charges will be levied.
→ 25% of the Package amount to be levied if cancelled between 20- 07 days before Check in.
→ 50% of the package amount to be levied If Cancelled between 07 – 03 days of Check in.
→ No Refund incase Of No show /Short Stay/or if Cancelled between 72 Hrs of Check in.
→ 100% cancellation Charge once Booking is made for Super Peak Season.
Dooars Tour Package Reviews
Judhajit Chowdhury

Jan 8, 2021

One of my friends recommended booking a Dooars tour with toursithubindia when I was planning it. They did a great service. We visited places like Jaldapara, Murti, Gorumara, Rocky Island and many others. Thanks to them we have taken back many sweet memories!

Rahul Biswas

Jan 18, 2020

Last year in January after the lockdown got over, we had reserved our Dooars package tour with Touristhubindia. They take all the precautions very seriously, and we get great service. We feel safe around them in this whole journey.

I have long wished to visit Dooars and last year with TouristhubIndia I finally had a chance. Their service was mind-blowing throughout the trip. We visited Jaldapara and Lataguri, did an elephant safari, and stayed at the Jaldapara tourist lodge booked from them. our Dooars your.

Prabir Halder

Dec 25, 2020

I went to a Dooars tour with my family arranged by Touristhubindia in the 1st week of December in 2021 last year. Their prices and arrangements are very well customized. It was our 2nd time in Dooars but with Touristhub, It was so enjoyable.

Atul Singh

December 15, 2021

Last December, I booked the Dooars Package Tour with Touristhubindia. We stayed for 4 nights and 5 days and had a blast of fun there! Very budget-friendly and well-guided tour! Thank you TouristHubIndia