Sundarban Tour 2 Night 3 Days from Godhkali
2 Nights
3 Days

Pickup:
Godhkhali/Kolkata

Drop:
Godhkhali/Kolkata

Start From
5500.00/per person
A Sundarban Tour can be started from Kolkata, from Airport, Sealdah or Howrah Station or from your office premises also. You can also opt for Sundarban tour from Godhkhali or Sonakhali Jetti Ghat. Pick up location can be customised as per guest's requirement and location. You can travel by your own car up to Godkhali or Sonakhali and park your vehicle in our safe parking slot and then start your Sundarban 2n 3d Tour. The choice is yours. We are ready to make your Sundarban Tour a success one from all points of view.

Still wandering? Well, it's Sundarban - not very far, only 110km or 2.3hrs journey from Kolkata. Let's travel here by booking the best
Sundarban Tour 2 night 3 days from Godhkhali
with
Tourist Hub India
- the most trustable and affordable
Sundarban Package Tour Operator from Kolkata
.
So, this is high time that you book a package for
Sundarban Tour from Kolkata
with
Tourist Hub India
that brings to you an exclusive Ecotourism journey to the only mangrove forest in India hidden at the delta of the river Ganges, Brahmaputra and Meghna on the Bay of Bengal. It is the home of the Royal Bengal Tiger too.
You will be also able to explore various amazing places of India throung our customised packages like North Sikkim Tour 2n/3d, Pelling Ravangla Gangtok tour from Bagdogra, Silk Route Package Tour, North East Tour Package, Leh Ladakh Package Tour, Dooars Package Tour, Andaman Package Tour,North East Package Tour,Kashmir Package Tour and many more with your friends and family.
SUNDARBAN TOUR 2 NIGHT 3 DAYS PACKAGE COST
| Packages | Duration | Rooms | Price |
| --- | --- | --- | --- |
| Sundarban tour 2n/3d | 2N/3D | STD/DELUXE/COTTAGE | 5500/6500/7500 |
| Sundarban tour 1n/2d | 1N/2D | STD/DELUXE/COTTAGE | 4000/5000/6000 |
| Sundarban Wildlife Photography Tour | 4N/5D | STD/DELUXE/COTTAGE | 12000 |
| Sundarban Houseboat Tour | 2N/3D | DELUXE | 8500 |
| Sundarban Day Tour | 1 DAY | Ex-Gadhkhali/Ex-Kolkata | 3500/5000 |
Our Sundarban tour 2 night 3 days package cost from Godhkhali starts from Rs. 4500/- which include Standard Rooms at our own resort. We also provide the Deluxe Room and Cottage with more facilities and other amenities in our Sundarban Tour Cost from Kolkata.

We have different kinds of accommodations at our resort. It depends upon your budget and package price. We have AC and Non AC Deluxe Cottage, Deluxe Rooms as well as Standard Room facility for our tourists. We have neat and clean boat for this Sundarban Wild Life Trip covering various amazing places to explore at Sundarban National Park.

We also offer customized Sundarban tour from Godhkhali for our guests and their families with their own requirements. We offer the best Budgeted Sundarban tour 2 night 3 days package cost which depends on your selection of resort, hotels and room categories. We provide customized trips for our guests depending upon your requirements. We also offer high quality of Sundarban tour 2 nights 3 days from Godhkhali with Star Category Hotels which have all sort of modern facilities and amenities including swimming pools.

We also provide luxary Sonar Bangla Sundarban package tour from kolkata with a reasonal price and also provide the customise package.
2 NIGHTS 3 DAYS SUNDARBAN TOUR ITINERARY
When we are talking about Sundarban, the first thing that springs to our mind is the spectacular Royal Bengal Tiger - The Pride of Sundarban. The opportunity to see this magnificent animal in its natural habitat is the most prized things during any Sundarban tour 2 night 3 days from Godhkhali. Sighting of a tiger during the cruising through the narrow channels is the most expected things to happen and if you are lucky enough, you can behold his majestic appearance with a trembling growl at any moment. So be vigilant and ready to have a glimpse of the King of the Jungle during your Sundarban Boat Safari.
Apart from Royal Bengal Tiger you can also see a wide variety of birds and reptiles in its natural habitat like - Jungle Cat, Estuarine Crocodiles, Fishing Cat, Spotted Deer, Chital Deer, Brown Winged Kingfisher, The Brahminy Kite, Leopard cat, Rhesus Macaque, Wild Boar, Indian Grey Mongoose, Fox, Common Otter, Water Monitor lizards, Flying Fox, Dolphins, Gangetic Dolphins, King Cobra, Banded Krait, The Common Cobra, Russells Viper, Chequered Kil-Back, Python, Green Whip Snake etc. So, let's start your Sundarban tour 2 nights 3 days with Tourist Hub India and follow the below Package Itinerary.

After a long time the day has arrived for your much awaited Sundarban Tour from Godhkhali. A long preparation, shopping, bag packing and reaching to the pickup point are something really exciting that happened every time we set out for a tour, and Sundarban Trip from Godhkhali is of no exception.

For your Sundarban Tour 2 Night 3 Days, you will be picked up from Godhkhali Station, Board on your designated Car exclusively assigned for your way to Sundarban. We will proceed through Basanti Highway which is a decent road made with concrete. The quality of the road is really commendable and it is so smooth that you will fell like gliding through any expressway.

It is almost 3 hrs drive from Kolkata to Godkhali Ferry Ghat (almost 83km). The journey is spectacular especially when you began to feel that at last you are FREE. Free from either those 4 times cooking, kids, school, home tuitions, projects, studies, marks, extra classes or from office meetings, projects, reports, MIS data, leads, PPT presentations, delivery, output, month end pressure and deadlines. At least the next 3 days is yours and nobody can snatch those precious 3 days from your life. You are all set to live life.

During your 3 hrs journey in car if you feel sleepy watching fields full with paddy or vegetables, brick fields, cannels and life of people - simple yet unadulterated happiness, once of a sudden you will find yourself in Godkhali Jetty Ghat. Wake up, take a deep breath and unload your luggage as you will be heading towards your boat which will carry you your final destination - Sundarban.

Our dedicated personal will help you to board the boat and always take extra care for aged, women and children. Your luggage and belongings will be carried up the boat with utmost care. Grab a seat for better view as the boat starts to sail. The chill wind will blow your hair and gentle kiss of Sun will welcome you for the next 1 and half hour journey towards your next destination - Gosaba Island.

You will cruise gently through the channels of the rivers. As the time passes, you will encounter with the mangroves for the first time. Yes, mangroves the trees that only can be seen in the coastal area of Bengal, especially in Sundarban. As you sail closely the river bank, you may see groups of macaco busy having their feast, spotted deer grazing happily in distance, wild boars, barking deer, innumerable birds and if lucky enough, the tiger also which is a prized occasion in Sundarban.

Then you reach Pakhiralay Island - your next destination. On reaching sanitize your hands and you will be handed over the keys of your room with warm welcome. Get fresh, take a shower and rush to the banquette - after all you must be hungry with long-long 4 to 5 hrs journey. In our resort, lunch will be served hot. Enjoy the delicious meals in buffet and later roam around the resort. It's time to explore the resort, its ambience and surroundings.

Then with the advent of evening we would request every traveller to behold the unparallel beauty of setting Sun over the rivers in Sundarban. It's wonderful and peace our mind. Just sit alone by the bank of the river and see the Sun setting in horizon - it will be one of the unforgettable natural phenomenons in your life.

Get back to resort. Enjoy your evening tea with super hot crunchy snacks. Soon after you will be acquainted with the group of Folk singers, mainly the local performers. They will perform various folk songs, popular Baul songs and some time Pala Gaan of Bon Bibi - the local goddesses of the native people of Sundarban. Rest of the time is yours. Enjoy it your own way as here is nobody today to rule or bossing you. Enjoy, sing, dance, gossip, drink, play - whatever you like. By the 9pm, have your dinner and take rest as you must be tired enough for the day long journey. So, Good Night for the first day of your Sundarban Weekend Trip.

On Day 1, the Sunderban Tour the tourist spots we will be covering are:

Godkhali Ferryghat: Godkhali is the hub of Sundarban from where the Sundarban Tour 2night 3days starts. It is the doorway to the mystic mangrove forest and only the rest zone for the travellers. There are a few stalls and store around the place and also houses the largest co-operative society among the Sunderban travellers.

Hamilton Bunglow: The Hamilton Bunglow dates back to 1932 and was owned by a Scottish Businessman, Sir Daniel Mackinnon Hamilton. Sir Daniel was a messiah for the locals. He contributed a lot towards the development of Sundarban and also built the largest housing society in Sunderbans.

Pakhiralaya: Pakhiralaya is a paradise for bird watching amidst the dense green forest. The migratory route passes through here, so it is a favorite spot for birds. There are more than 250 species of birds in Sunderban like Tickell's Thrush, Yellow Wagtail, Chestnut-tailed Starling, Pacific Golden Plover, Dusky Warbler, Greenish Warbler, Marsh Sandpiper, Barn Swallow, Jungle Babbler, Scarlet-backed Flowerpecker etc. If you are fond of birds, come Sundarban, Tourist Hub India organize Sundarban Weekend Trip also.


Stay at Dayapur Resort
Trip time: 8am - 4.30pm
Welcome Drinks - Green Coconut / Lemon Water / Sarbath
Breakfast - Hing Kachuri/Puri, Chana Masala / Bread Sandwich, Juice / Oranges, Banana, Sweet, Tea/Coffee
Lunch at Boat/Resort - Rice, Dal, Bhaja, 1 Veg Curry, 1 Non Veg Dish (Vetkey Mashallah / Paturi), Salad, Chutney, Papad.
Evening Snacks - Veg Pakora / Chowmin, Tea/Coffee
Dinner - Rice/Roti, Dal Fry, 1 Veg Dish, 1 Non Veg Dish (Chicken), Salad, Papad, Dessert


This is day 2 of your Sundarban Tour. Wake up early if you don't want to miss the mesmerising view of Sun Rise. Many of us have witnessed Sun Rise from Hills or Sea, but watching Sun Rise from the top of mangroves looks something different. It's awesome watching sun rising from bush of mangroves or from horizon of rivers. Spend some time by the river bank and feel the ambience of the surroundings. Cool fresh breeze of the morning will make you happy enough. You can have a morning walk also to witness the nearby villages, the people and their life style, their day to day work. You can gossip with the locals, try to milk cows and goat with your own hands, and buy some fresh vegetables or local Desi Chicken or Cock for your evening pleasure.

Come back to resort, have tea or coffee. Take a hot shower and meet at the breakfast table as we will be leaving for Sundarban Sightseeing Tour in core jungle by sharp 9 am. Board the boat after breakfast and prepare your camera. Let's set out for Sundarban Jungle Safari as morning is the best time to spot wild animals drinking water from the nearby ponds.

After getting permission to enter in the core area, in the first half of second day Sundarban Package Tour from Godhkhali the spots we will be covering are - Pirkhali, Banbibi Varani, Sundarkhali, Khonakhali, Deualvarani, Choragaji. Gazikhali, Dobanki, and Sudhanyakhali watch tower.

The boat safari is a thrilling experience through the narrow creek where you have the exclusive chance to spot crocodiles, spotted deer, wild boar, and obviously the majestic Royal Bengal Tiger. Don't miss any opportunity to capture precious moments in your DSLR camera. Lunch will be prepared and served hot at the boat's deck.

Post lunch, we will be travelling to Do-Banki Camp, which is a 900 m canopy walk covered and secured with steel net. It is a thrilling experience to watch the wild animals up-close in their natural habitat with exciting safari in your sundarban travel plan from Godhkhali.

From there on, we will proceed toward the Panch-Mukhi River (five-mouth River Junction) and finally the Jharkhali Tiger Reserve where tigers are kept enclosed in a secured facility. This is the final spot of our Day 2 Sundarban Sightseeing Tour. From here, we return to our resort. The evening is kept for leisure activities and gets together, followed by a delicious dinner available in veg, non-veg, and Jain variety. We also cover almost all the tourist places as mentioned above in your Sundarban Day Trip.

Stay at Resort/Hotel
Trip time: 8am - 4.30pm
Breakfast - Luchi, Cholar Dal, Boiled Egg, Sweets, Tea/Coffee
Lunch - Rice, Dal, Bhaja, 1 Veg Curry, 1 Non Veg Curry (Chingri Malaikari), Salad, Chutney, Papad
Evening Snacks - Chicken Pakora (Veg Pakora For Vegetarians), Tea/Coffee
Dinner - Rice / Roti, Dal Fry, 1 Veg Dish, 1 Non Veg Dish (Chicken), Salad, Papad, Dessert.


This is the final or 3rd Day of your Sundarban Tour. The final day of your 2 Night 3 Days Sundarban Tour is kept for exploring the local culture of Sunderban. Walk around the villages, explore the cultivation of paddy or local crops, interact with the peoples, collect souvenirs from the local shops and of course try their jungle honey. Listen some folk songs and thrilling stories of their interaction with Royal Bengal Tiger.

Get back to the resort at earliest, pack your bags and hop on to the boat for your return journey to Kolkata. Lunch will be served on the boat and you will be dropped back to the initial pick-up location. In this way your Sundarban Tour from Kolkata ends with a sack of memories and the experience that last for lifetime.


Packed lunch will be given during departure.

Arrival at Godkhali at 12:00 A.M.
Breakfast - Luchi, Alu Sabji, Boiled Egg, Sweets, Tea /Coffee
Lunch - Lunch Packet : Fried Rice, Chilly Chicken, (Chilli Paneer For Vegetarians), Salad (Packed With Napkin And Spoon).

2 Night 3 Days SUNDARBAN TOUR INCLUSION:
→ Accommodation in individual rooms/cottages as per the booking
→ All Meals - Breakfast (3 times), Lunch (4 times), Dinner (3 times)
→ Evening Tea and Snacks (Veg and Non Veg)
→ Evening Cultural Program
→ Boat For Jungle Safari
→ All Entry Fees
→ Pickup and Drop from Kolkata
→ Experience Sunderban Tour Guide


SUNDARBAN 2 NIGHT 3 DAYS TOUR EXCLUSION:
→ Things are not mentioned under Inclusions above
→ Audio System, Projector
→ All Porter Charges, Camera Charges
→ Any extra service consumed by the guest. (payable directly)

PLACES TO VISIT AT SUNDARBAN
Here are some offbeat places that you must include in your Sundarban Tour
Sundarban National Park: is one of the major charms of the Sundarban Tour 2 nights 3 days. It is known as a Tiger reserve and biosphere reserve. Where you can have an impulse of the Royal Bengal Tiger and numerous other endangered animals like estuarine crocodiles and the famous endangered endemic waterbody terrapin (BataguBaskaka). All these tourist spots are included in our Sundarban Houseboat tour package itineray and can be customise by the travellers.

Sundarban Tiger Reserve is one of the first nine tiger reserves that was incepted during the 1973 Project Tiger scheme which is one of the best attraction of your Sudarban tour.

NetiDhopani Tower: a famous watchtower of Sundarban is 4 hours away from Sajnekhali. This tower can take up to 20 people at a time.

Jhingamari Watchtower: is one of the unknown treasures of Sundarbans. Located in the Basirhat range, it is one of the least visited places of Sundarban where you can enjoy the pure rural essence.

Bonnie Camp WatchTower a 50ft high watchtower of the Bonnie Camp. It is considered the highest watchtower of Sundarban. Here, you can have the best view of Sundarban.

Bhagabatpur Crocodile Park is the one and only crocodile park in West Bengal. Considered the most attractive Sundarban National Park by many, it is very attractive for tourists.

Burir Dabir is a famous watchtower that will drive you into a mangrove cage trail with the infamous view of Raimongal View Point.
WHICH IS THE BEST TIME TO TRAVEL SUNDARBAN?
Winter: October to March is the winter season in Bengal and the Best Time to Book a Sundarban Package from Godhkhali. The foggy and mystic winter in Sundarban is preferred by travelers most due to the pleasant weather. Travelling and cruising through the rivers and narrow creeks are most enjoyable with light warmth of Sun during winter. At this time wild animals come out of the dense forest to soak under the sun, increasing the chances to behold them and capturing some amazing wildlife photographs for the shutter buggers.

Summer: Summer is also one of the better seasons for Sundarban tour if you are comfortable with sun and heat. If not, then you can book your Sundarban Package Tour with AC Houseboat or AC Boat along with AC Resort and hotels. During morning, when temperature is less, wild animals can be seen grazing happily on the river bank or crossing the narrow creeks. With advancement of noon, the temperature rises and sometime it becomes unpleasant to roam around the Sundarban National Park or cruising around. So, it is advisable to stay inside your AC Boat or AC Cottage during day time. From afternoon, temperature drops down and then you can start your Sundarban Sightseeing Tour again.

Note: The night during summer in Sundarban is wonderful if you stay in the middle of the river with an anchored boat under clear sky full of twinkle stars and cool breeze. You can also plan for a Sundarban Day Trip at any point of time for celebrate your weekend.

Monsoon: Monsoon in Sundarban starts early July and continues till September. As Sundarban is river oriented destination, during Monsoon, rivers remain at full swell. Incessant rain, thunderstorm and sometimes tornado are common scenario in Sundarban during monsoon. Rivers in full brink sometime appear risky for boat safari and cruising.

However Monsoon in Sundarban has its own charm. It is the best opportunity for those looking for Leisure Travel in Sundarban. Imagine, staying in a boat anchored in the river bank or in the middle of the river and enjoying rain with a cup of hot tea or coffee listening to some old melodies is the top most things that you can experience in your life. Whoever has visited Sundarban in Monsoon, wants to experience it again and again. It's amazing. This is also the best time for Sundarban Photography tour.



BOATS AND RESORTS
All
Rooms And Cottage
Resort
Houseboat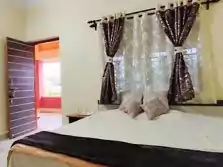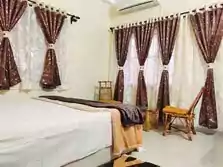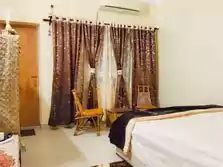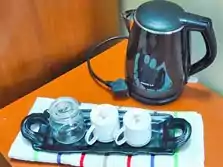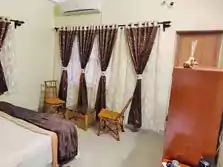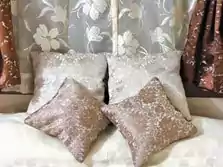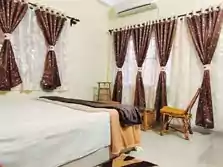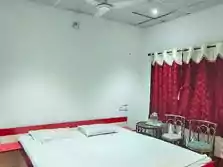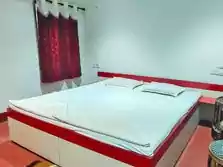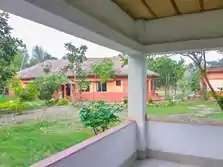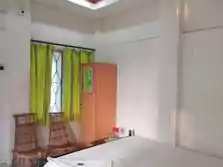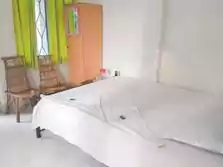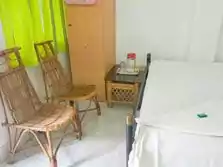 Standard Room
Tripple Bed/p>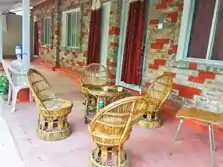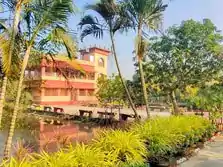 Resort At Sundarban
Dayapur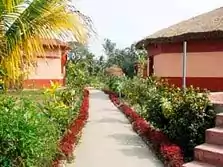 Resort At Sundarban
Dayapur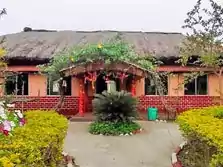 Resort At Sundarban
Dayapur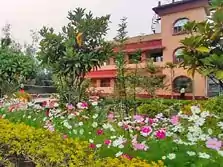 Resort At Sundarban
Dayapur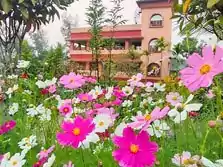 Resort At Sundarban
Dayapur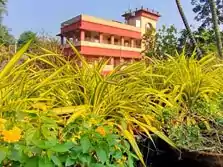 Resort At Sundarban
Dayapur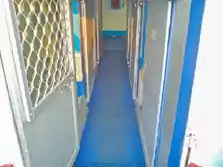 Sundarban Boat
Luxary Boat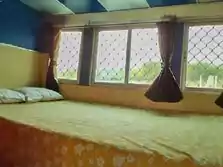 Sundarban Boat
Luxary Boat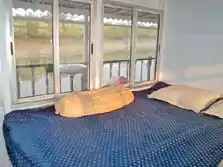 Luxary Houseboat
Luxary Boat
WHY YOU SHOULD VISIT SUNDARBAN WITH TOURIST HUB INDIA?
More than words, we let our service speak for us. As a top most Sundarban Tour Operators from Kolakta, we have provided our esteemed clienteles an unmatched and the Best Sundarban tour 2 night 3 days package cost. We believe in the utmost customer satisfaction and that is why we have different flexible and tailors made Sundarban Tour from Godhkhali and an easy online Sundarban Tour Booking System. As we are a trustedSundarban Travel Agency in Kolkata "Safety and Comfort" is the foundation of Tourist Hub India which has helped us two thrive in this competitive travel business. We have successfully completed lots of tours and have many happy guests since last five years. As a part of our amazing Sundarban tour 2 night 3 days packages, we provide :
→ The best accommodation facilities.
→ Delicious healthy breakfast, Lunch and Dinner
→ Complete tour management
→ Custom Sightseeing and Explore amazing places
→ 100% pocket friendly best Package Price
→ Experience Sundarban tourist guide
→ Doctor On Call on Trip
→ 100% Safety & Security
→ 24hours Power Backup
→ Best Sunderban tour itinerary
→ AC comfortable transportation, entertainment and celebration
→ 100% Covid Safety Guideline followed by Team

TIPS FOR SUNDARBAN 2 NIGHT 3DAYS TOUR FROM GODHKHALI
→ Photo ID proof with two photo copy is mendatory for the Sundarban Family Tour.
→ Passport is mandatory for Foreign travelers with valid Indian Visa
→ Bring woolen clothes specialy for the trip in winter
→ Carry mobile charger, power bank, extra battery
→ Keep adequate amount cash for your own expenses if required
→ No ATM facility available in Sundarban. You can get it in Canning Town
→ Basic medicines for fever, cough, cold, stomach upset for your own safety
→ Carry snacks,dry fruits,drinking water which some times required during the trip

PLACES TO VISIT IN YOUR SUNDARBAN SUNDARBAN TOUR
We have included all the exclusive corners of Sundarbans that will make your Sundarban Tour 2night 3days from Godkhali worth it. Some of the Sundarban tourist spots that we have included in our Sunderbans package tour from kolkata are as follows.
Sundarban National Park : This Park is one of the primary attractions of the Sundarban Tour. It serves as a Tiger reserve and biosphere reserve. Apart from the Royal Bengal Tiger, it also homes to numerous endangered species such as estuarine crocodiles as well as the famous endangered endemic waterbody terrapin (Batagur baska).

Dobanki Watchtower : Dobanki Watchtower is one of the most preferred spots in Sundarban tour for spotting the majestic felines. It is a part of the Dobanki camp located inside the Sundarbans Tiger Reserve. This is one of the famous Sundarban tourist spots for the travellers.

Sundarban Tiger Reserve : Lying adjacent to Bangladesh's Sundarban Tiger Reserve Forest, this is the primary attraction in your trip. It is one out of the first nine tiger reserves that was incepted during the 1973 Project Tiger scheme.

Neti Dhopani Tower : Neti Dhopani is at a 4 hours distance from Sajnekhali. The Neti-Dhopani tower is a famous watch tower of Sundarban. The tower can accommodate up to 20 people at a time. this is also one of the best part of your sightseeing in Sundarban 1 night 2 days tour.

Sajnekhali Tiger Reserve Watchtower : Situated amidst the lush green of the forest, adjacent to the river junction, Gamudi and Malta. It is a heaven for birdwatching and nature admirers.

Jhingamari Watchtower : Jhingamari is one of the hidden gems of Sundarbans. The Jhingamari watch tower is located at Basirhat range of Sunderban. Being a least visited place, you can still enjoy the rural folk vibe of Sundarban at Jhingamari watach tower.

Sudhanyakhali Watchtower : At a distance of 43 km from Canning lies the ideal spot for nature lovers. To reach Sudhanyakhali, you will need to travel through the narrow creeks of Gajikhali forest Island, Sarakhkhali and Sudhanokhali rivers, and Pirkhali which is a special attraction for travellers in their tour to sundarban from kolkata.

Bonnie Camp Watchtower : Bonnie Camp watchtower is a 50ft high watchtower located inside Bonnie Camp. It is the highest watchtower in Sunderban. Near to it is a pond, which is a favourite drinking spot for the local wildlife.

Bhagabatpur Crocodile Park : The Bhagabatpur Crocodile Park is the one and only crocodile park in West Bengal which is very attractive for tourist in Sundarban national park. It is an exclusive spots among the best places to visit in Sunderban Tourism.

Jharkhali : Jharkhali is one of the villages that falls under the jurisdiction of Basanti police station. It homes to a tiger rescue center where the canines that ventured into human habitat are kept till being released in the wild again.

Burir Dabri : The walk to the Burir Dabri watchtower is enthralling which is one of the offbeat Sunderban tourist spots and ou will drive through a cage made of mangrove forest. The mangrove cage trail will lead you to the infamous Raimongal View Point. This plase is generaly not included in 3days 2 night Sundarban Tour from Godhkhali itinerary as it is required one more day to spend in Sundarban.


WHAT ARE THINGS TO AVOID IN YOUR SUNDARBAN TOUR 2NIGHT 3DAYS?
→ Don't throw plastics or Garbage in the river during the trip
→ Sound system or loud speakers are not allowed in jungle safari
→ Pets are not allow in the trip
→ Wild animals feeding is strictly prohibited in Sundarban
→ Wideography through drone is not allowed in your Sundarban tour 2 Night 3 Days
→ Without valid permit you are not allow to enter Sunderban Jungle Safari
→ Liquor or Alcohol is strictly prohibited during Sundarban Boat Safari


COVID 19 PRECAUTIONS TO FOLLOW DURING SUNDARBAN WEEKEND TRIP :
→ We will provide Face Mask & Sanitizer for all tourists in the tour
→ Sanitization process maintained by our trained staff before check in and check out
→ Maintain daily basis sanitization for our boat
→ Sanitizer is also available in every room and restaurant
→ Transportation vehicle is also fully sanitized by our own staff


DIFFERENT TYPES OF SUNDARBANS PACKAGES THAT WE PROVIDE
OUR OTHERSUNDARBAN TOURS:
HOLIDAY TRIP IN SUNDARBANS
SUNDARBAN 2N/3D TOUR QUERIES [FAQS]
Sundarban Tour Packages from Godhkhali are designed by our expert group of travellers. With the help of our local agents, we plan a trip at the best time to visit Sundarban when neither it is too hot, or it is raining. Moreover, since we provide local guides, you will be seeing the best places of Sundarbans that you have never heard of before. Now, depending on what kind of trip you are looking for, your Sundarban Tour Package Itinerary will vary.
2 Nights 3 Days Tour is the most popular Sunderban Package. Though there is no fixed date schedule, generally guests prefer 3 Nights Sunderban Tour from Kolkata. If you are planning to return on the same day, you can choose our Sundarban Day Tour Package. Apart from that, we also offer Weekend trip to Sundarban. If you have different plans and want to make an itinerary that suits your needs, you can choose our customizable tour package where you can extend your Sunderban Tour Duration as long as you want to.
You will embark on your journey to Sundarban from Kolkata. The nearest airport to Sunderban is the Netaji Subhash International Airport, which is 112 KM away from the destination.
By Rail: Sundarbans is linked to Kolkata via rail and road. You can either board a local train from Sealdah to Canning. From Canning, you can take a bus or tuk-tuk to Godkhali, the gathering point.
By Road: If you are travelling by bus, you will need to drive to Godkhali via Baruipur-Canning highway. If you are travelling by bus, you can board a bus from Dharmatala, Kolkata to Godkhali. Kolkata to Sundarban bus fare will cost you between INR 55 to INR 150.
The distance between Kolkata and Sunderban is 109 Kms by road. It will take you 4 hours to reach Sundarban from Kolkata. First, you will need to arrive at Godkhali where you will need to park your car. From there, you will need to board a launch or boat to reach Sundarban from Godkhali. By air, the nearest airport to Sunderban is the Netaji Subhas Chandra Bose International Airport and it is 120 kms away from Godkhali, the starting point of Sundarban tour.
The nearest national railway station in Sundarbans is Sealdah railway station. From there, you can board a local train to canning which is the nearest local train station in Sundarban. From there, you can hire a taxi or book a tuk tuk to Godkhali. You can also hire a car from Sealdah to reach Godkhali. Distance from Godkhali to Sunderban is 64 km which is accessible only by boat.
Sunderban derived its name from the mangrove plant, Sundari, scientific name, Heritiera Minor. One of the best parts of the Sundarban package is traversing through the rural villages where you can learn the culture and lifestyle of the natives of Sundarban tourism. Endless folktales and folklores surround the majestic jungle Which is a part of the trip to Sundarban from kolkata. The location is rich with flora and fauna but be aware of the predators lurking through the bare roots, or swimming through the shallow coastal saline and brackish water. Come with us and visit various Sundarbans tourist spots in a whole new way. Our tour packages is not business but travel- centric.
Yes, you can visit by car. It has a well accessible and well maintained road that connects Kolkata to Sunderban by road. The total distance from Kolkata to Sundarban is around 102 KM. If you want to know how much time it takes to reach Sundarban from Kolkata, well, it takes 4 hours. If you go by car, you will need to park your car at Godkhali ferry ghat from where you need to board a boat or lauch to reach Sundarban. There is shaded car parking at Godkhali available where you can park your car while you enjoy the most out of our tour package. The approximate parking cost would be Rs. 30 to Rs. 50 per hour which we can arrange for our guests.
Yes, Sunderban is completely safe for tourists. It is one of the most popular places to visit near Kolkata for which the government keeps the place well maintained and completely safe for tourists. Not only Indians, Sundarban is safe for foreigners as well. With our trip, you will get a local guide who is well versed with the place and will help to make your Sundarban tour a remarkable experience. The best time to visit Sundarban is between October to March or till early April as it is when the weather of Sundarban is most pleasant.
Yes, at Tourist Hub India, you can avail Sunderban day trip package as well as Sundarban 1 Night 2 days tour package. In our Sundarban day tour package, you will visit Sundarban and return to Kolkata on the same day.
The trip will start early in the morning and will end when the sun goes down. In our one night two day tour package, you will return the next day around noon. It is one of the best weekend destinations near Kolkata.
No, there is no ATM facility available at Sunderbans but it is advised to carry cash. Moreover, if you want to shop some local products from the shops near Sundarban. An ATM is available near the canning market which may not be possible every time to use for the tourist. All the expenses are generally included while booking your 2 night 3 Days Sundarban tour with Tourist Hub India, so you can book your tour package using card, netbanking, or UPI.
No, wifi facilities are not available at Dayapur,Sunderbans. As it is a remote place you may not be able to get cellular networks all the time in Sundarban. Approximate two hours journey from Godhkali toward Dayapur island you will face network issues which every tourist is facing during the trip.
SUNDARBAN 2 NIGHT 3 DAYS PACKAGE BOOKING AND CANCELLATION POLICY:
→ Sundarban Package Tour booking Would be Intimated through corporated emailm id.
→ Company Service Voucher Would be Issued to the Guest aginst the same.
→ 50% advance payment (100% for super peak time) is required to get the confirmation.
→ 100% Payment to be made before 3 days of Check In.
→ For any cancellation irrespective of no of days 15% charges will be levied.
→ 25% of the Package amount to be levied if cancelled between 20- 07 days before Check in.
→ 50% of the package amount to be levied If Cancelled between 07 – 03 days of Check in.
→ No Refund incase Of No show /Short Stay/or if Cancelled between 72 Hrs of Check in.
→ 100% cancellation Charge once Booking is made for Super Peak Season.
Sundarban Tour 2 Night 3 Days Reviews
4.9
Stars Rating, out of
5
based on
173
Reviews
SUNDARBAN 2N/3D TOUR PACKAGES REVIEWS
Rihit Agarwal

Jan 8, 2021

Extremely comfortable & fun trip it was & Tourist Hub India took good care of everything around especially the food they provided was incredible. Thank You so much for making me & my family so happy.

Animesh Biswas

Dec 18, 2020

Thankyou Tourist Hub India for this wonderful Sundarban trip. It was fun, comfortable & extremely adventurous . I recommend you guys to everyone around me. Thanks once again :).

Tithi Chatterjee

Jan 01, 2021

Whenever I planned to visit Kolkata, I made sure Sundarban was a part of it. Though this wasn't the first time, but I never enjoyed and explored Sundarban tour from Godhkhali better than this time. The guides knew the territory like the back of their hand. Thanks to them, I managed to capture some excellent shots of the wildlife.

Souvik Biswas

Dec 25, 2020

I chose Tourist Hub India after one of my friends opted for their service Sundarban package tour from Godhkhali and i'm glad. I chose them for my elderly parents and according to them, each member of the team was attentive from the begining from Kolkata to Sundarban tour. They took care of their parents and made sure they didn't feel uncomfortable and lifetime experience of Sundarban.

This was my first time in Sundarban trip from kolkata science city and I'm glad I chose Tourist Hub India. They were friendly and accepted all our requests. they even helped me to get the best view room in the resort.